The introduction of water-based inks has brought a significant change in the corrugate world recently. In the past, most printers used solvent-based inks as that was the norm across the board. But now, alternatives are being created to not only help the environment with its recyclable lifecycle but also decrease costs of materials and labor – a win/win situation for both companies and clients. As companies worldwide continue to focus and move forward with sustainable initiatives to #savetheearth, it's no surprise that it has made its way to the manufacturing industry, specifically the printing world. Since our transition, water-based inks have given us the capabilities to lower and at times completely remove Volatile organic compounds (VOCs) from our production cycle, increase the lifespan of our printing plates, and reintegrate materials back into our local communities much easier.
VOCs are essentially compounds that have a high vapor pressure and low water solubility, or chemicals being released into the air. Exposure to VOCs can be detrimental to one's health, so transitioning to water-based ink has helped us provide a safer environment for our employees. While doing so, we have also successfully extended the life span of our printing plates, which are a major factor in our manufacturing procedure. Normally, solvent-based inks cause the swelling of plates during the printing process, and thus lessens print quality. But with water-based, this does not occur because the ink is easier to clean (and without chemicals) so it speeds up the process of reintegrating the ink back into its life cycle while providing a safer environment for our employees.
Water-based inks have also been more manageable to adjust when needed. Need to increase/decrease the viscosity? Just add water. However, with solvent-based, you would need a chemical-based solution that can balance it out as well as the pH level. This has helped us reduce the amount of ink that is purchased and could also affect our energy consumption with a minimal amount of interruption running our job tickets. Solvent-based inks are much harder to manage and require downtime to fix the issue. So, the simple fact that water-based is more manageable, helps the entire production cycle output quicker.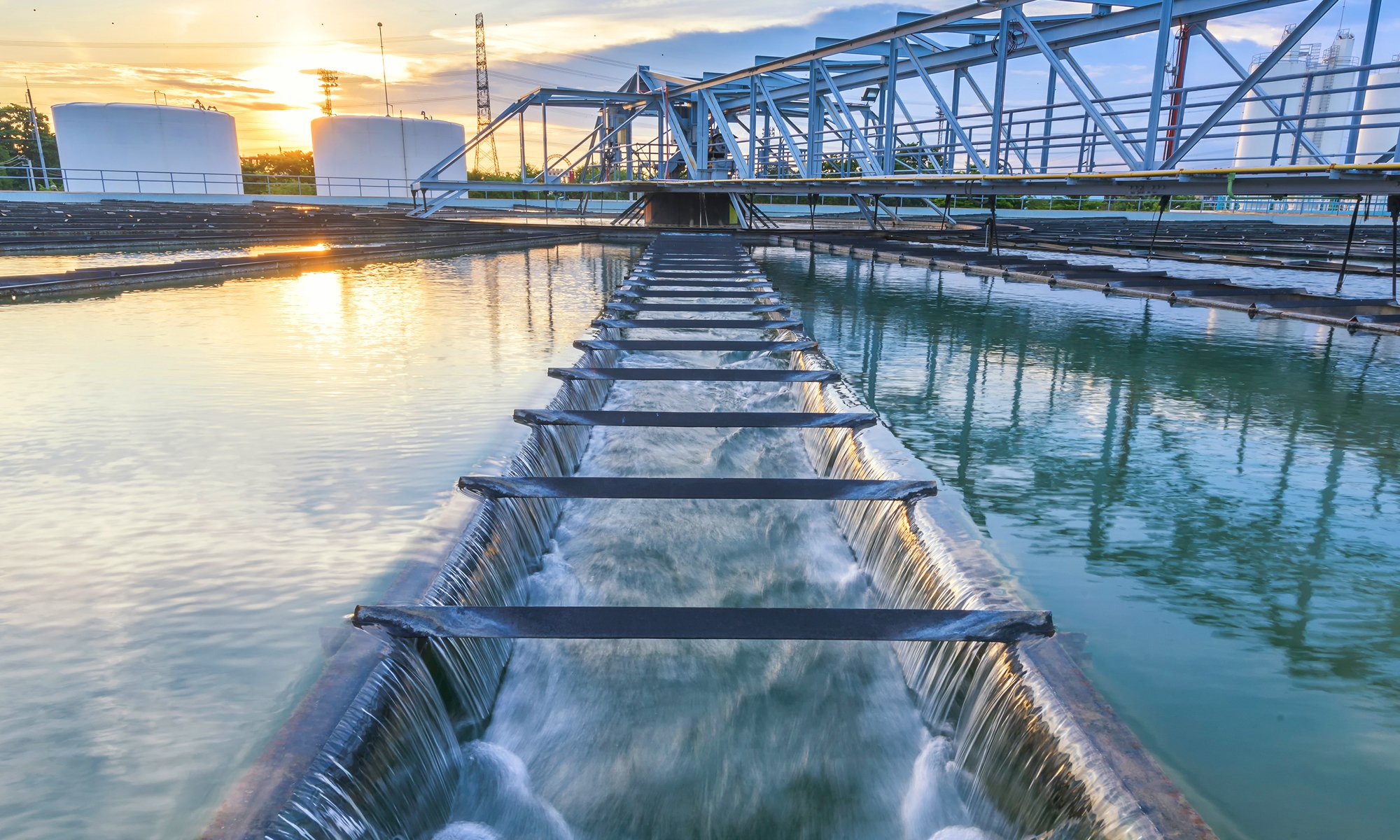 Following the use of each ink on a corrugate project, the ink that does not meet the corrugate directly will generate waste, is captured by our drainage system, and then redirected to our in-house wastewater treatment center (this starts the initial phase of purification where the water reads at a 7 on the pH scale). During this stage, or the flocculant phase, the ink is turned into a solid and then separated from the water, and at the same time, neutralizes the pH level to become reclaimed water, ready for reuse. This multifaceted process creates the opportunity for our reclaimed water to enter the LA County Sanitation District to delegate our water to its "purple pipe," or recycled water. Once this happens, our recycled water can be used throughout our local community, usually for irrigation throughout public-funded grounds. And when large amounts of water-based inks don't enter the production cycle at all, we recycle that in-house by processing all ink waste from each job ticket to create solid black ink to successfully reintegrate into its life cycle.
Overall, our transition impacted not only our ecosystem positively, but has also impacted the life cycle of several other major production factors. The increased life span of our printing plate, treatment cycle, and phasing out of chemical-based cleaning substances are just a few of the overall benefits of choosing more sustainable materials for production. We at Bay Cities will continue to strive to set an example throughout our industry and for our communities.
You can check out a full rundown of our current sustainable practices used every day at Bay Cities. Get started on a new eco-friendly corrugate project by requesting a quote today!