The World of SubCom
Subscription boxes is a fast growing, $5 billion industry. Packaging is an important part of the subscription box experience as a creative expression of the brand. Demand for boxes for ecommerce, including subscription boxes, is forecast to advance more than 10% per year to $1.1 billion in 2020 (Freedonia Group).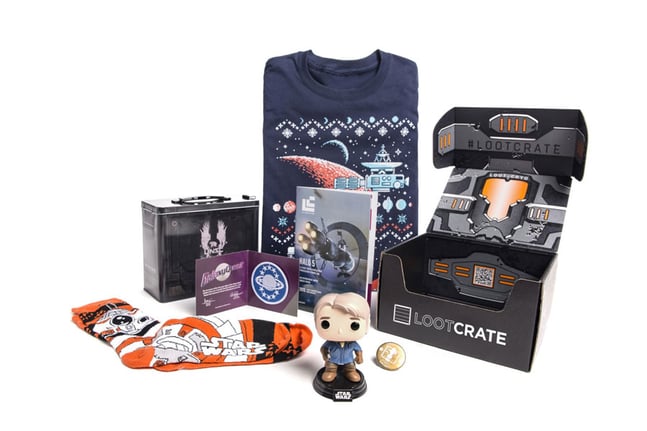 SubCom, otherwise known as Subscription Commerce is an e-commerce-based business that delivers packages of niche products. Subbly notes that subscription commerce is all about a single purchase into repeat purchase behavior. The subscription e-commerce market has grown by more than 100% percent a year over the past five years (Forbes).
A major audience of this industry are millennials, also known as Digital Natives, or those who were raised in a digital, media-saturated world. According to Star Cloud Services, digital natives value convenience, instant access, experience, and personalization. More than 20% of subscribers say that personalization is an important reason they continue their subscriptions.
Who's Using Subscription Commerce?
In an article on CNBC, traditional retailers are even picking up on the trend and creating their own subscription boxes for make-up, kids clothing, and athletic apparel. Some of these subscription boxes include Target's "Beauty Box" and "Baby Box", Walmart's "Beauty Box", Ann Taylor's "Infinite Style", and Old Navy's "Old Navy Superbox".
Arguably one of the most popular gaming subscription box companies, Loot Crate, is one of Bay Cities' many SubCom clients. The company has grown 66,000% and was awarded Inc. Magazine's Fastest Growing Private Company in America. Erik Reynolds, Head of Corporate Communications, says the corrugated packaging has played a major role in the company's success. "It's important because we approach our packaging as a part of the thematic product experience. Our crates don't just help get our goods from 'A' to 'B,' they are a creative expression of that month's theme" (Board Converting News).
What Does This Mean?
What does this mean for SubCom companies? With a rapidly growing industry, Bay Cities can help you turn your products into repeated purchases with the use of our digital printer. We can customize subscription boxes to be more appealing to the digital natives giving you a competitive advantage. We help our clients make an impact on the shelf by designing innovative displays that showcase the product in a creative light. CEO Greg Tucker states "At Bay Cities we are always looking for innovative ways to help companies surprise their customers, while delivering high, consistent quality and customized corrugated boxes in time".
Subscription Summit is the largest event dedicated to the subscription industry. Hosted by the Subscription Trade Association (SUBTA), the Subscription Summit is the first and only conference devoted exclusively to those who work in or alongside the subscription commerce industry. SubSummit '18 connects today's industry leaders, innovators and partners that are driving the rapid evolution of how consumers discover, buy and experience new products.
For more information on Bay Cities or our advanced technologies, visit us at booth #307 at SubSummit in Denver, CO from May 30-June 1. You can also contact us at 562-551-2904 or info@bay-cities.com.
Sources: Board Converting News 2018, CNBC 2018, Forbes 2018, Freedonia Group, Star Cloud Services, Subbly 2014