We are still driving hard with retail sales in America. We know for certain ecommerce blew up in 2020 and in 2021 online sales drove towards an estimated 17 percent increase over the prior year. But don't discount the new and improved retailer that repositioned themselves to not only play strong in the online world but also mastered BOPIS (buy online, pick up in stores). They became mini warehouses for that last mile of delivery to complement their online solution - GENIUS. And all of this took place while keeping their doors open for us to shop (because Americans love to shop)! Do not discount the mighty retailer out as with Covid abating and pent-up demand still prevailing even with extreme inflation.
We also want to get out of our houses and experience the everlasting treasure hunt for things we can touch, taste, smell, try on and immediately buy. One of Bay Cities' former Winning at Retail keynote speakers Doug Stevens remarks," Physical stores however offer a true means of measuring consumer impressions, engaging shoppers in a proper brand experience and galvanizing a meaningful relationship with them. In other words, physical stores are becoming a more powerful and cost-effective media channel." You can see why I love this guy. Hey, he is a very snappy dresser as well! He believes the store presence is the best value for the buck to engage and drive value for its clients the shopper.
So, with all this retail drive and explosion, we are also at a huge deflection point for building things in other parts of the world and here in the US. The war in Ukraine doesn't help as it snarls supply chains further and is helping to drive more costs up, yet this escalation was accelerating prior to Putin's invasion. Remember, oil is 7% of our economy that drives 93% of economy and when politicians put their foot on the neck of oil producers, gas prices rise and the cost of everything else jump and escalate to no end. We were marching towards $100 per barrel oil prior to the war. Other commodities are ratcheting up including copper, lumber, aluminum and even boxes. Lately in our packout facilities, we have been experiencing a lot of starting and stopping assembly lines due to supply chain issues, transportation issues and short supply of basic goods. We gave up on labor and just increased the heck out of wages.

At the midpoint of March, the Port of Long Beach was up in container loads by 5% and we only had 44 ships on queue as opposed to December's 100 ship queue. This is due to a seasonal break from the Lunar New Year in Asia where everything shuts down. Now we have China shutting down production facilities, warehouses. and ports due to another Covid outbreak. Once all of this simmers down the ports on the west coast will soon be going into Union labor negotiations which 5 years ago stopped everything. If I were King, I would declare a no strike zone as they would all be part of a National Security Decree. Remember also, that once these negotiations end here on the west coast, they start to move across the country thus no port is safe for a very long time.
Our seasonal lull is opening and now we come into a lack of drivers, high fuel prices and weather issues including tornados and soon, hurricanes. Our Bay Cities Logistics (BCL) points out that one year ago nationally fuel prices were $2.97 per gallon and now we are at $5.13 per gallon. Our BCL is reporting that the freight costs to get drivers to deliver from Chicago to California is now up over $4600 -$5000 a load from $3800 a load one month ago. This is due to the lull at the ports (not as many cans to pick up due to the seasonal lull), we moved a tremendous amount of equipment to California with a lesser number of loads to hall and California gas prices are upwards of $7.00 a gallon plus in California the state forces drivers to fill up their tanks in California (we want your taxes). I still love this place. First, we will see the progressives defeated when they get appalled having to pay 7 bucks for a gallon of gas. They will take their foot off the neck of the oil patch and yell to invest there again to provide themselves reasonable gas prices. Secondly, we'll see developing new technologies that will help renewables come to market sooner. One is cheap, long-lasting, iron based (remember that stuff is abundant in the US) large battery storage systems. We need to store wind power when there is no wind and solar power when there is no sun. This technology will do so affordably soon.

The US is supposedly going to ramp up LNG (liquid natural gas) production to fuel the world with clean natural gas and get the rest of the world away from Putin's gas pump (Note: natural gas costs $1.30 per gallon in California right now). In 1972 the US went through a tremendous gas shortage because the Saudis cut us off. My father converted his cars to natural gas back then and never had to wait in a long gas line to fill up his tank again. Soon enough we will see fusion systems built on both small and large scales to power factories and homes without carbon emissions and very little radioactive waste. These systems are being pioneered by Commonwealth Fusion Systems and they hope to see this process ready to go in this decade.
Here we are with choppy supply chain problems, issues at the ports, super high inflation, high labor prices, fuel prices that will break our piggy banks, and I almost forgot a needless war in Ukraine. Retail and eTail is still exploding and the mighty retail store is back ready for Americans to shop again. Driving prices down will allow us to enjoy our economy rather than run from it. We have some great new technologies being developed here in the US that will be manufactured with American materials.
At Bay Cities we are doing our part to help bring down costs. We have invested in our ISTA test lab that allows our clients to performance test their packaging to see where we can take cost out of those packages and reduce labor to assemble these packages. We utilize our many talented designers to reduce the size of packages, so we are not shipping large boxes for no reason and help with sustainability efforts by removing extra materials and using the renewable resources we manufacture in-house. We are installing another high-speed digital press to allow our clients to not only buy what they need without tooling costs, but also reduce inventory carrying costs. All this turmoil will pass and with our skills at Bay Cities we can help our clients win in retail, build, and run efficient assembly or production lines all by being a very sustainable solution provider that can help reduce overall costs during this highly inflationary time.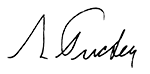 Greg Tucker
Chairman/CEO